DIDATEC
20 YEARS OF EXPERIENCE
For 20 years, Didatec designs and manufactures pedagogical material for training organizations worldwide.
We accompany teachers and trainers in all of their projects, on customized products and turnkey technical platforms.
Our staff, qualified and experienced, allow us to meet the most specific demands, wich evolve with the related
innovations for the technical training.
Company historical datas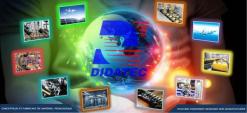 1994 Establishment of the company
1994 Creation of H.V.A.C. Thermal Engineering range
1995 Creation of the range Trades of production
1997 Creation of fluid Mechanics and Thermodynamics ranges
1998 Creation of the ranges Measure Regulation and Detection
1998 DIDATEC TECHNOLOGY moved its premises to Fraisses (Loire-42), in the Zone Artisanale du Parc, where it is located today
1999 Creation of the range Process Engineering
2001 Creation of the Applied Mechanics range
2002 Implementation of a Management System by the Quality and Certification ISO 9001/2000 (D.N.V.)
2003 Creation of the hydraulic range
2004 Creation of the Pneumatic range
2006 Development of the range with machines linked to renewable énergies
Renewal of certification ISO 9001/2000 (BUREAU VERITAS CERTIFICATION)
2007 Creation of the Elevators range
2009 Expansion of + than 400 m2 of premises
Change in legal status DIDATEC TECHNOLOGY becomes DIDATEC
2012 Setting up a new website
2013 Export development: Establishment of a sales office in Asia DIDATEC ASIA
2014 Creation of the new catalog
ORGANIZATION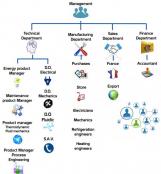 General managment and Finance department : 3 peoples
Technical department : 10 peoples
Design Office
Product Manager
Sales Department : 4 peoples
Export department
France department
Manufacturing department : 17 peoples
Manufacturing
Tests
Starting up
After Sales Service
OUR STRONG POINTS
20 YEARS OF EXPERIENCE

For 20 years DIDATEC, designs and produces educational materials for training organizations worldwide, offering customized products and technical platforms turnkey

GLOBAL SOLUTION FROM A TO Z

Each Equipment responds to a customized request, a particular spécifications. DIDATEC then engages in designing, manufacturing as well as the delivery, the installation and training of teachers.

PERSONALIZED FOLLOW-UP

DIDATEC it is also a personalized follow up with a single contact person from the strat of your project and throughout its implementation.

MORE THAN 800 REFERENCES

DIDATEC offers over 800 references divided into 10 ranges, providing hight-technology products that combines craftsmanship and industrial rigor.

A DESIGN OFFICE

10 peoples working research and developme t, providing solutions to each request. 50 new machines are created every in our design office.

A QUALITY AFTER SALES SERVICE

DIDATEC also has an after sales service of quality, provided by the performing technicians.
OPERATING MODE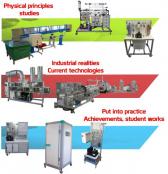 A large standard products range
Equipments oriented along three axes :
physical principles studies
industrial realities current technologies
put into practice, achievements, student works
Specific research and development, manufacture according to specifications :
Technical : the latest technologies are integrated, supervision, remote control
Pedagogical : exchanges with trainers on the desired applications
Budget : Each system example can be adapted and / or modified according to the needs expressed
We create over 50 new equipments each years
ISO 9001 CERTIFICATION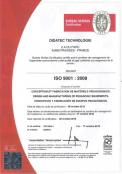 DIDATEC has certified its managment system ISO 9001 since 2002